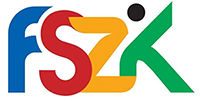 The goal of the project is the labour market integration of all the hearing impaired individuals on our aimed group asking for help from Munka-Kör Foundation on various communication channels. The preparation includes a mental rehabilitation process, since these people have been job seekers for a long time. They often meet the rejection of employers, and their own condition frequently triggers general resignation.
Who did we help during our Employment 2017 project?
1) Career fresh hearing impaired youth
The objectives of this project are those hearing impaired youth between 16 and 30 years of age, who, due to the neglect of their special education and social needs dropped out of the processes of higher education and career orientation. These youth live on fringe benefit, under parental supervision. Lack of problem management results in missing registration in the systems of either the supplying organizations of the disabled or those of unemployment aid. These people are easily trainable with the use of a large volume of human resources.
This objective segment employs 3 individuals.
2) Adults who lost hearing in an older age and suffered multiple other handicap or injury along
Their employment is risky for the job industry due to coordination, speech and social disorders. Over the training of these adults mental health improvement is prioritized over profession. Constant medical supervision generates a big challenge for them for they have to start their whole lives over and are forced to learn new professions instead of old ones.
The project employs 4 individuals in this aimed group.
3) Disabled mothers raising infants, or mothers raising disabled infants
These parents are highly loaded, as a result of the lack of flexibility in their employments, as well as the increased need of attention and tolerance on the part of employers. Day care child invidulation is available only if the parent works at an official workplace.
Number of employed individuals 2
4) Old unemployed
Acquired disabilities and diseases develop over 50 years of age, requiring new profession learning and rehabilitation. Training and employment of these people excludes the interests of employers, so these individuals fall on the periphery, destined to spend their lives on state supply.
Number of employed individuals 1
5) Common employment and rehabilitation spheres provide 3 people to the project.
6) Indirect objectives of the project are the educating institutions of the hearing impaired. Institutions teaching hearing impaired, and special-need children have the opportunity to request education support. Care givers of the hearing impaired also constitute part of the aimed group. They receive nursing help via social and other channels, but they are not aided in teaching their defendants for life and profession. Client parents get information, administration help and instructions, and training opportunities only through our foundation.
The enhancement of all successful job imbedding took place by employment rehabilitation services. The current project supported the physical and professional preparation of the hearing impaired in their active years, which presents a global defect in the whole region of Hungary. During its lifespan, we guaranteed the imbedding of 10 hearing impaired job seekers in appropriate industrial segments. Although the main priorities are hearing impaired, Munka-Kör Foundation aids finding job opportunities for an increasing number of other physically and mentally challenged individuals.
How did we help exactly?
We conducted barrier free recruitment in sign language as well as in transcribed form. Participants were chosen by aimed group based selection
Requirement survaillancewas performed by questionnaires(skills, key competences),
Procurement of necessary documentts and certificates individually , or by the cooperation of fellow helper companionship
We cooperated in contract generation for project participation
We prepared personalised rehabilitation development plans We constantly consulted with employment advisors on various communication channels
We prepared project reports
Participants gained
Special help
Special accident, job, and fire prevention education
Personalized communication improvement: lip-reading, speech comprehension, vocabulary increase, writing skill development, sign language practices adjusted to participant needs
Behavior improvement
Job seeking practice improvement: CV writing, motivation letter composition,
Job mentoring and career advising
Internal trainings
Assimilation into the work processes at the Foundation, internal training
Employers received
Contacting and maintenance with employers
Employment mediation
Barrier free position advertising according to employer needs
Job-related accident and fire prevention guidebook
Physical and infocommunication barrier free advising
Sensitizing employments and collleagues
Insurance of trial working days
audio mentoring
Employers set the same human and employment conditions towards the hearing impaired as they do towards the hearing ones, without placing themselves in the situation of the hearing impaired. The solution of this problem is available on the trial working day in the framework of sensitization, audio mentoring and mediation. The Hungarian post office, the Auchan groceries company, as well as the Eurest employs hearing impaired individuals with high success.
What numbers show
Munka-Kör Foundation has been an acredited employer since 2008, and has been doing rehabilitation employment with the involvement of fellow assistants since 2009, which is a unique pionire work.
Since 2004, rehabilitated employees under their care count 420 individuals, integrated employees on the open labour market include 160-200 individuals at 156 external entities. The foundation performs the annual advising of 500 people besides the close contact cooperation of the members of the indirect aimed groups such as the 86 education institutions, the 60 families, and complex rehabilitationcenters.
As a result of the online recruitment, out of the 500 hearing impaired within sight, more than 200 people could start their rehabilitated employment and social improvement trainings in 2017. In this project, 12 people could start their jobs at the open labour market.
However, the impact of the project is much more expanded than numbers show.